Not too long ago, when someone said they were freelancing, people assumed they were between jobs. But my how times have changed.
Freelancing is becoming more than just a side gig here and there, many are forging lucrative careers out of being skilled independent workers. Some are entrepreneurs from the start, while others start in the traditional workplace but break free of the 9-5 grind in search of occupational freedom.
It can be enjoyable to hop around from gig to gig capitalizing on different skill sets. However, it can be much more rewarding to hone in on your strengths while taking the necessary steps to reach new heights, on your terms. These five career paths prove that freelancing, when taken seriously, isn't just about performing odd tasks. Working for yourself can be both a lucrative and liberating career choice.
Writing
Writing is one of the oldest freelancing professions. For years journalist, copywriters and academics have contributed to various institutions as independent contractors. Nowadays, everyone with an opinion or a way with words can call themselves a writer. But there is a difference between ranting on your blog about cats and making a career of it.
It's advisable to a have a degree in English, Journalism or other similar liberal arts before calling yourself a  professional writer. But a little trial, error, and ingenuity can go a long way. Because there is a huge demand for article & blog writers, copywriters, academic writers & researchers and content managers online. If you want to break into it, and have some talent or know-how figure out what your niche is and get to writing.
Online freelancer platforms are a good place to start. But if you want to make it a career you'll have to build a website, create a portfolio, pitch your writing and become part of the community. Blog writers are towards the bottom of the totem pole but still can fetch a decent living. However careers in academic writing, copywriting and content management require higher skill sets and as a result, demand higher wages. For instance, an article writer typically earns .25-.99 cents a word per article at the mid-range, all the same, the average wage for copywriters (writers of advertisements & promotional materials) is about 55,000 a year.
Administrative assistant
If you think an administrative assistant is a fancy phrase for secretary, they probably wouldn't mind as they cash in over those who still have an antiquated way of thinking. Temp agencies used to thrive when stay at home moms wanted to get out of the home and earn a living. But now working as a personal, executive and administrative assistant is one of the most lucrative career paths a freelancer can take.
Although temp agencies and online platforms are still a safe bet when getting your foot into the door. If you have great organizational, scheduling, writing and clerical skills; why not take matters into your own hands? Becoming certified in office skills such as Microsoft excel helps you to be taken seriously as well. Additionally, although there is still a need for administrative assistants in the brick and mortar workplace, virtual assistants are becoming more practical and are needed for all sorts of staff support, from spreadsheet building to answering phones and emails from home.
If you're good at office task and want to make a career of it,  it's crucial that you market and network yourself, much like with any other freelancing career. Of course, you'll have to work for less starting out, however, pay will depend on your experience and skill set. If you start on on-demand work platforms expect to make under 10 dollars and hour from the jump. As you garner more experience the median wage is between 14 and 20 dollars an hour. Yet more experienced  "secretaries" can earn 20-45 an hour and top tier professionals can demand 100 an hour for their expertise.

Graphic Design
A career in graphic design may be the most lucrative skill set to have on this list. It's a specific talent and requires professional training before you can even have a stab at it. Graphic design deals with creating a visual brand identity for a client and they will pay top dollar to those who have a particular set of skills.
Jobs in digital, visual and communication design involve online, logo,  business card, brochure, flyer, folder, print advertisement, postcard, company letterhead & envelopes, booklet, catalog, packaging design… and that's just the tip of the iceberg. Most graphic designers have a certificate, associate's or bachelor's degree. Still, some are self-taught, although the investment of time and money (books, trial & error) is about the same. You also need a good computer like an iMac or Macbook pro and have to invest in graphic design programs, i.e. Adobe illustrator and photoshop.
At the low end, a freelance graphic designer makes between 25-50 dollars an hour. 75-150 dollars an hour is the median and top tier designers can make over 300 dollars an hour. This is good to keep in mind when setting flat rates as many clients prefer quotes instead of paying hourly. Even on freelance platforms, quality designers can make a pretty penny because they are in high demand.
Social Media Marketing
Social media coordinators, community managers, and social media marketers are fairly new to the game. But they have some of the most clout when it comes to online freelancing work. Social media management includes but isn't limited to content marketing, public relations, customer service, strategy and community growth & management. Basically, it's marketing, PR and content creation all rolled into one.
If you want to break into it, first and foremost you have to be a strategist. Having a degree in marketing, communications or journalism doesn't hurt either. It may be a no-brainer but you should be on all of the major social media platforms, have a website and  brand identity. This is important for all freelancers but doubly important for someone who makes a career out of marketing online. Social media moves rapidly, so staying abreast of new trends and skills is also of prime importance.
Most social media marketers charge flat rates depending on the task. Let's say a quality mid-level marketer will typically charge $250 to work with a client for a month while posting 4-6 social media updates in that time. While another, more experienced one will insist on $2000 a month to take care of all things social media for a company. Much like most freelancing careers, you have to start on the low end and some marketers do start out charging hourly rates, though most start at around $15 dollars an hour.
Tutoring and teacher consulting
Teaching is arguably the oldest profession, knowledge has to be passed down in order for civilizations to flourish. But teachers never get the respect they deserve. Maybe that's why many educators are walking away from institutions and working for themselves. Tutoring isn't just a way for students and recent grads to make money, many teachers are leaving the classroom and are opting to freelance with schools, companies, and individuals.
It's easier to find work as a tutor rather than a teacher and it's also much less of a time commitment. However, in order to start,you have to have a degree, certifications or proof of expertise at a subject. When you freelance as teacher/tutor you still have to plan courses and lesson plans, understand each individual student's needs, evaluate students and be up to date on the latest educational technologies. Moreover, If you are an expert at your subject; which requires higher degrees, networking and being a member of relevant organizations. You can be a teacher/ educational consultant. They help schools bring technology into the classroom, design developmental programs, design products for teachers and help families better educate their children.
What a tutor makes depends on their level of education. For example, a student can expect to make between 10-15 dollars an hour while recent grads can expect between 15-20 dollars an hour. Seasoned teachers can demand 75 dollars or more an hour. While in the growing field of teacher/educational consultants, professionals earn between 50 – 150 an hour.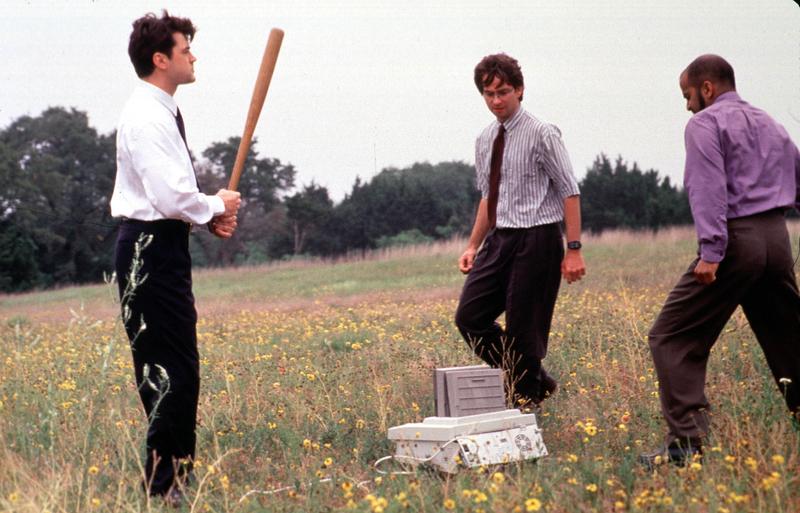 Statistics Sources: writtent.com, payscale.com, mirandamarquit.com, teachervision.com
Image sources: 
networkfob.com, 
forbes.com,
w
nyc.org
http://gignoble.com/wp-content/uploads/2016/07/Office-Space-funny.jpg
513
800
Ras McCurdie
http://gignoble.com/wp-content/uploads/2016/12/GignobleDark-300x41.png
Ras McCurdie
2016-07-09 18:16:16
2016-08-23 16:05:36
5 top freelancing careers & what it takes to break into them