If you haven't been able to tell by now GigNoble is a resource for freelancers, by freelancers. As an independent contractor, I'm often asked, "how do you stay productive while working from home"? And many of my associates jest that they would either sleep or watch Netflix all day if they relied on a home office. My retort, I stay focused by treating my gigs seriously and creating a separate space for my independent contracting efforts.
Working from home is convenient, time efficient and liberating, however lacking organization when doing so can be detrimental. But there are creative ways to get the most out of your space while encouraging productivity. Be ingenious, and start with these 6 tips that will help you create the home office you've been dreaming of.
 1. Save on space with an office nook
If you don't have much space, an office nook will create a separate area for you to get work done in. By furnishing a corner or partitioning a small expanse of your home you'll save on space while ensuring you have an effective work area. Keep it simple by incorporating a desk, chair, and some shelving to reduce clutter.
2.Use what you have
You don't have to buy expensive desk or accouterment to be efficient. With a little creativity, an armoire, kitchen island or coffee table can serve your freelancing efforts. For example, a wardrobe has abundant storage space and many have shelving that can substitute for desk space.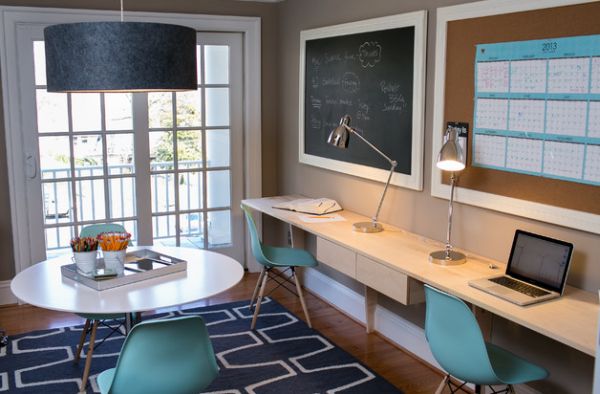 3. Shared workspace?
If multiple people are working from your home office, it's best to create a separation in your work areas. Separate shelving, lamps, storage bins and chairs, will make sure you have your own work area and storage. A partition of sorts will also help if staying focused is an issue.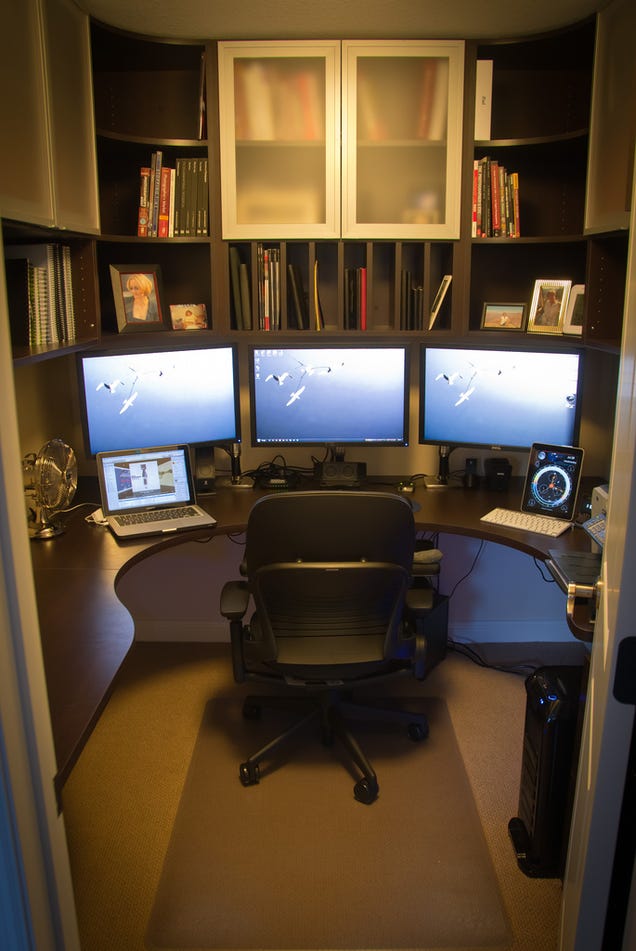 4. Get creative
Again, if space is an issue, there are many creative ways to overcome that. One way you can think outside of the cubicle is to work out of a closet. Place a table and chair in front of it and use the inside to organize your work documents. The best part, when the work day is done everything can be tucked away inside of your "office".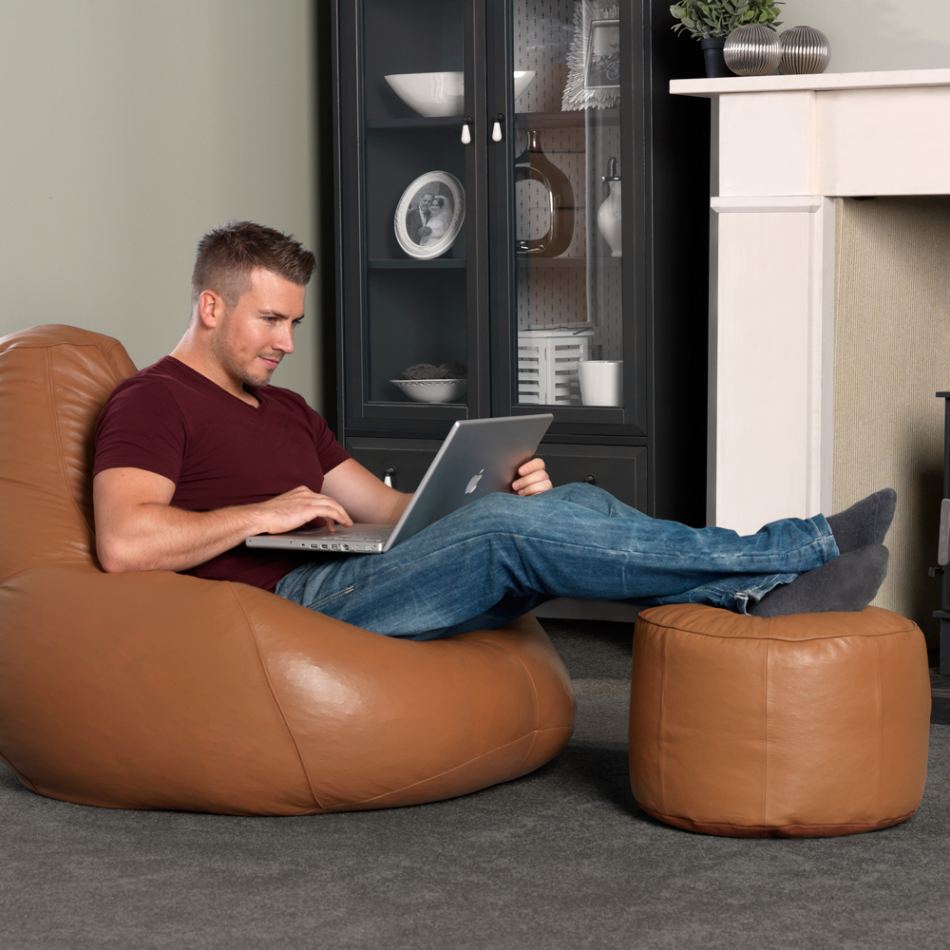 5. Inspire yourself
Design a space that you want to work in. Take pride in decorating and use colors that will lift your spirits as you sit down to write, research or virtual assist. Don't forget it's yours, and taking a few liberties such a work bean bag or hammock, can help you stay comfortable and productive.
6. Any room can be an office
The kitchen, living room, and even a patio can be used as a home working space. A prime example is a kitchen, as it tends to be the cleanest and organized room in a home. Additionally, it's abundant with shelving, cabinets, and countertops which don't just have to be used for food prep and homeware storage.
Freelancing can be difficult, we can't always control our work efforts and a cluttered, bland or ineffective space doesn't help matters. Keep in mind that these ideas are just the tip of the iceberg and you know better than anyone else, what will inspire your creativity. As a freelancer, if you focus on the things you can control, like a productive work area, the rest tends to fall into place.
Image sources: frugalbrothers.com, decoraid.com, stuffveronicalikes.blogspot.com,
indulgy.com, lifehacker.com, prlog.org, designconnectioninc.com
http://gignoble.com/wp-content/uploads/2016/06/natural-home-office-wallpaper.jpg
1080
1620
Ras McCurdie
http://gignoble.com/wp-content/uploads/2016/12/GignobleDark-300x41.png
Ras McCurdie
2016-06-23 22:38:13
2016-09-20 16:33:04
6 tips for creating a creative & productive home office